Bouquet of Patrons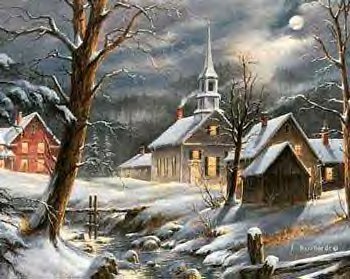 Donations are welcomed at any time from individuals and businesses. Donor contributions make a great difference in supporting our ability to provide great choral music to the Lompoc Valley for the enjoment of local audiences and singers.
The Chorale is a non-profit (IRS 501 C-3) organization known as the Lompoc Valley Master Chorale. Donations are generally tax deductible to the donor. The Chorale hosts a fund raising barbeque at least once a year. Persons making a donation are considered supporting members of the Lompoc Valley Master Chorale and all donations will be acknowledged in the concert programs. The desire on the part of any donor to remain anonymous will be honored.
Donations can be made by selecting a contribution level from our Bouquet of patrons. Checks can be made payable to the Lompoc Valley Master Chorale and may be mailed to LVMC, P.O. Box 24, Lompoc, CA 93438.
The Lompoc Valley Master Chorale would like to sincerely thank the patrons listed below who have generously contributed to the Chorale this season. The list below represents donations received as of 24 April 2017. We apologize for any omissions or errors.
Daisy Level
$10 to $49
Charles E. Blair
Barbara Dameron
Red & Jana Hunking
Pat Nurenberg
Dana Lynn Chambers
Bob & Judy Carpenter
Kathi Downy
Richard & Alice Clark
Jerry & Joy Wetterholm
Charles & Barbara Arnold

Carnation Level
$50 to $74
D. & B. Howe
David Dorey,
Marcia Wicks
William & Betty Denton
Alyce Martin
Richard & Anne Anderson
Joyce M. Barker
Dorothy Whiteside
Bob & Judy Carpenter

Sunflower Level
$75 to $99


Rose Level
$100 to $199
Cynthia Lange
Jane DeWees
Maureen Tolson
Barbara Friar
Judy McKinnon
Elizabeth Staight
John & Sandra Healy
Gary James
Vivian Dew
Steve & Nancy Straight
Elizabeth & Wyn Hack
Harrison & Helen Young
Crosby Investments
David & Sandra Lemon
George Kennedy
Carl Day
David Schuessler
Bridget Hough
Keith & Christina Miller

Dahlia Level
$200 to $499
Doris & Donald Ribble
Richard & Lynn Dixon
In Honor of David & Robin Dunaetz
James Williams & Raoul Mercado
Anne Marie Chait
Alan Benson
Tom & MaryLou Parks
Yun Murphy

Orchid Level
$500 to $749
Stephen & Catherine Pepe

Lotus Level
$750 to $1,000